Francis Bacon (28 October 1909 – 28 April 1992) was an Irish-born British figurative painter. His artwork is known for its bold, austere and often violent or nightmarish imagery, which typically shows room-bound masculine figures isolated in glass or steel geometrical cages set against flat, nondescript backgrounds.
Wikipedia
http://en.wikipedia.org/wiki/Francis_Bacon_%28painter%29
The Estate of Francis Bacon
http://www.francis-bacon.com/
Youtube
http://www.youtube.com/results?search_query=francis+bacon+artist
Bio
http://www.leninimports.com/francis_bacon_bio.html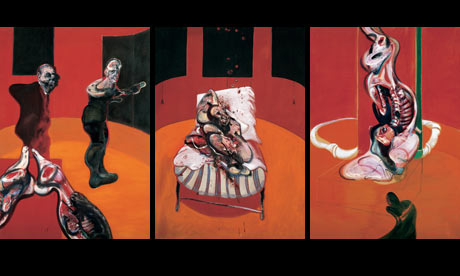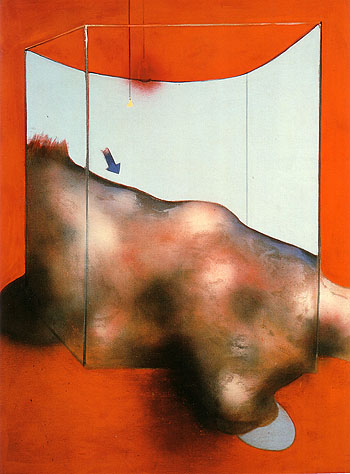 'One continuous accident mounting on top of another'
An edited extract from Interviews with Francis Bacon by David Sylvester in 1963, 1966 and 1979
http://www.guardian.co.uk/theguardian/2007/sep/13/greatinterviews
...