Antoine Marie Joseph Artaud, better known as Antonin Artaud (September 4, 1896, in Marseille – March 4, 1948 in Paris) was a French playwright, poet, actor and theatre director.
Artaud believed that the Theatre should affect the audience as much as possible, therefore he used a mixture of strange and disturbing forms of lighting, sound and performance.
The Theatre and Its Double (Le Théâtre et son Double)
is a collection of essays French poet and playwright Antonin Artaud and published in 1938.
Artaud intended his work as an attack on theatrical convention and the importance of language of drama, opposing the vitality of the viewer's sensual experience against theatre as a contrived literary form, and urgency of expression against complacency on the part of the audience.
The collection's more famous pieces include No More Masterpieces, an attack on what Artaud believed to be the elitism of an irrelevant, outdated literary/theatrical canon, and The Theater of Cruelty, where Artaud expressed the importance of recovering "the notion of a kind of unique language half-way between gesture and thought."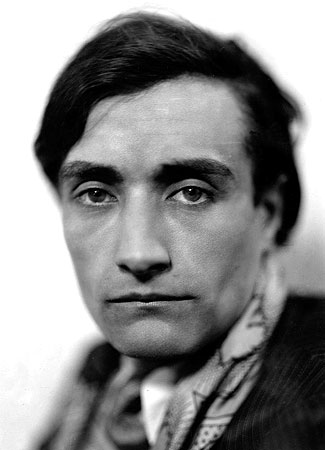 wikipedia
http://en.wikipedia.org/wiki/Antonin_Artaud
To Have Done with the Judgement of God, a radio play by Antonin Artaud
http://ndirty.cute.fi/~karttu/tekstit/artaud.htm
Poet, essayist, playwright, actor & director:
http://www.antoninartaud.org/home.html
http://artaud.no-ip.org/
...