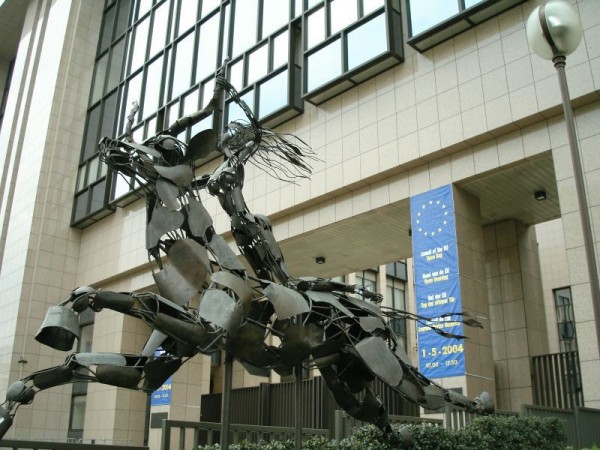 Europe Rides The Beast: Official EU Symbols Tell Us Exactly What The Global Elite Plan To Do To Humanity
December 6, 2009
The Lisbon Treaty, which came into full effect on December 1st, basically ended the national sovereignty for most European nations. Most of the important decisions for the citizens of Europe will now be made by a small group of European elitists - many of them totally unelected. But for the global elite, the consolidation of the EU is just one step towards a larger goal. You see, the ultimate desire of these elitists is to merge regional alliances such as the EU into a world government. In fact, in symbols used on official European coins, posters and artwork, the elite have sent us a message telling us exactly what they are planning to do to all of humanity - if anyone out there is willing to listen.
The picture at the top of this article is of a statue right outside EU headquarters in Brussels, Belgium. It is a statue of the pagan goddess Europa riding a bull. EU representatives openly acknowledge as much. According to Greek tradition, Europa (from which Europe takes it's name) was a beautiful Phoenecian woman of high ranking who draws the attention of Zeus - the great Greek sky god. Zeus becomes so enamored with Europa that he transforms himself into the most beautiful white bull that anyone has ever seen. Europa spots this beautiful bull and climbs on top of it and suddenly the bull plunges into the sea and rapes her. Zeus then takes Europa away to Crete where he finally reveals his true identity.
http://signsofthelastdays.com/archives/europe-rides-the-beast-official-eu-symbols-tells-us-what-the-elite-plan-to-do-to-all-of-humanity
http://worldnewsbulletin.com/?p=511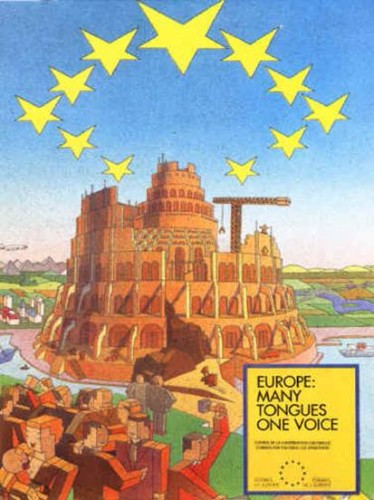 This poster was the official poster promoting the EU Parliament before it was banned because of protests from numerous groups. Note how clearly it connects the EU with the Tower of Babel.....
---